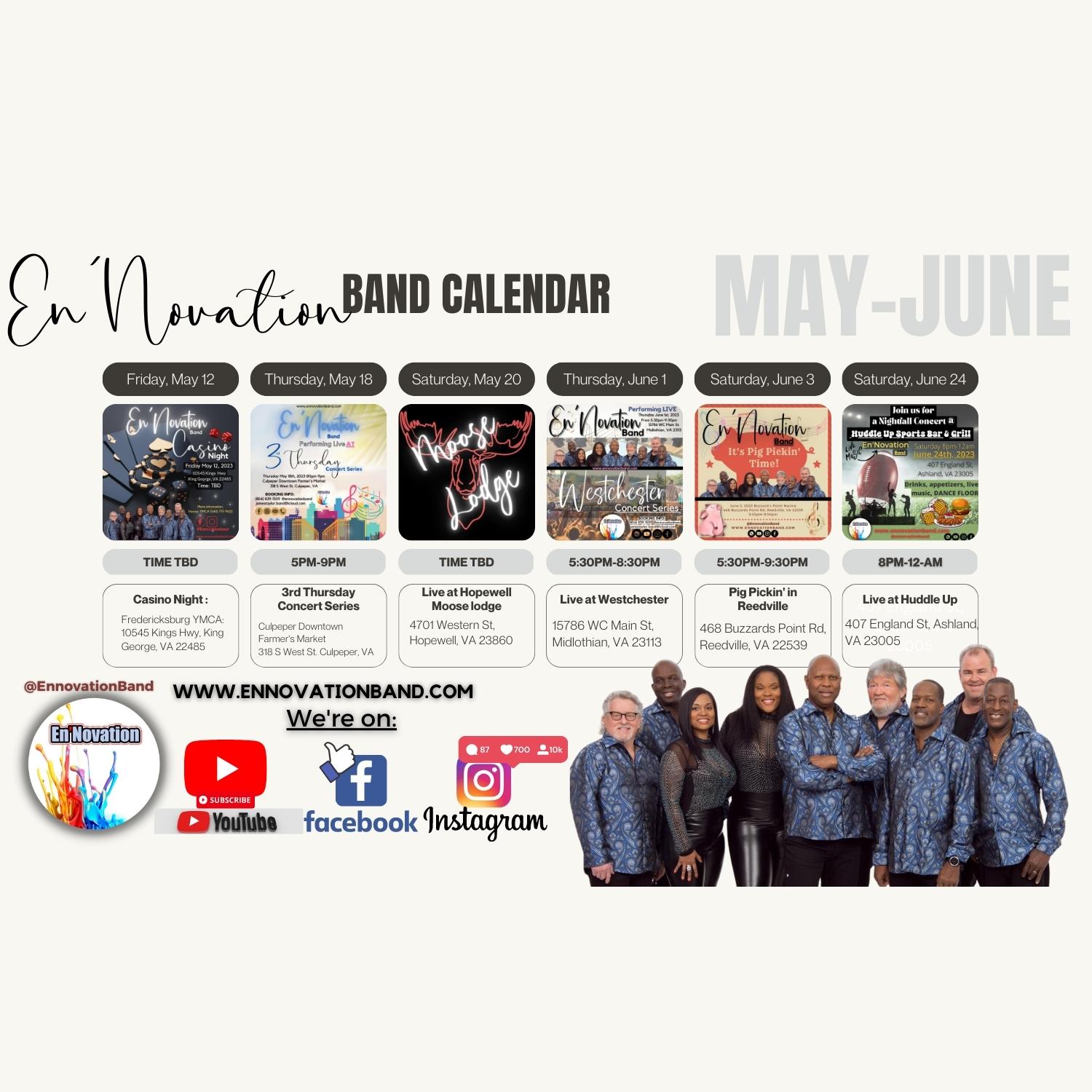 New Calendar dates are now available! 
You can find them on our calendar as well as in your email inbox if you've signed up for notifications on our home page! 
We hope to see all of you there to celebrate good times all year long! 
We are on: 
Please forward this link to all of your friends and family, as we hope to share our musical experiences with as many people as possible! THANK YOU!